School calendar set for next year
---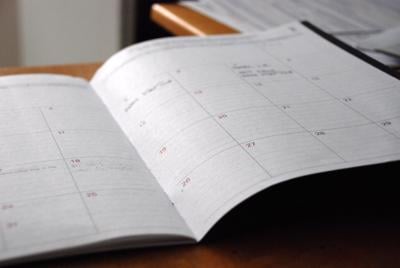 Photo credit: Eric Rothermel
Courtesy DeSoto Times-Tribune
DeSoto County School District (DCS) parents can start planning summer vacations and Christmas vacations with the knowledge of knowing when the 2020-21 school year will begin and when it will end.
DCS school board members on Thursday, Feb. 6 approved the school calendar proposal presented by district officials and Supt. Cory Uselton.
"The calendar this upcoming year is one that's similar to our current year," Uselton explained. "Our employees will get a little longer Christmas break than they did this past year so we've heard positive comments about that one."
Uselton said the calendar is put together with help of the district's Teacher Advisory Council, which provides an indication of how their fellow teachers feel about the calendar ahead of district approval.
"We send the information about the calendar options to our Teacher Advisory Council members each fall," said Uselton. "Back in October I contacted the representative from each school and asked them to get feedback from their colleagues on each campus. We do this so all of our school employees are able to give input about what they would like to see in the school calendar."
But Uselton added the district is also sensitive to what parents would like to see as they make vacation plans.
"They want to book airfare, hotel reservations, and so we try to get this information to parents as quickly as possible," said Uselton.
Under the calendar for the 2020-21 year, teachers will report to their classrooms for the first time on Aug. 3 with students to arrive for the first day on Aug. 5.
Labor Day and Columbus Day holidays will be observed on their specific Mondays of Sept. 7 and Oct. 12, respectively, and classes will not be in session on Nov. 3 for Professional Development Day, which is also Election Day.
Thanksgiving holiday week is Nov. 23-27 and the first semester will end on Dec. 18, which will follow with the start of Christmas break, from Dec. 21-Jan. 1.
Teachers will return to their classrooms for another Professional Development Day on Jan. 4 with students to come back the following day, on Jan. 5.
The Martin Luther King Jr. holiday will be observed on Jan. 18. A tentative professional development day and the President's Day holiday will be on Feb. 12 and Feb. 15, respectively. Those dates are tentative depending on the need to use them for school make-up days due to weather.
Spring break this year will be March 15-19. Good Friday is observed on April 2 and Easter break is tentative for April 5, where classes are not in session unless needed as a school make-up day.
Placing Spring Break a week later was done to respond to school employee and parental requests, Uselton said.
"We've heard from parents and employees over the last few years how they'd like to have it be a little later in the spring," said Uselton. "We also knew that the University of Mississippi had set their calendar for 2020-21 already and they have spring break the same week that we are going to have it. We want to get our calendar in place as early as possible."
The last day of classes for students is May 24 and the teachers' last day for the year is set for two days later, on May 26.
"We know that families are making vacation plans over the summer and they want to know when their students will be back in school," Uselton said.
Tentative school make-up days for weather to fulfill the 180-day state mandated school year are set for Feb. 12, Feb. 15, April 5, May 25 and May 26.