Olive Branch High School to compete in E-sports
---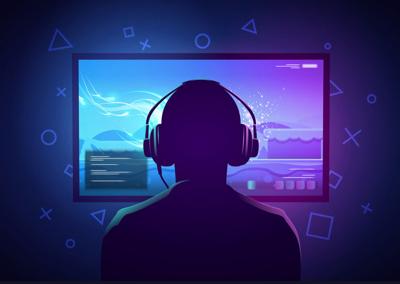 Olive Branch High School is starting an E-sports team this semester to give students another opportunity to get involved in an activity that has been gaining traction over the past few years.
Business, marketing and finance teacher Vicki Sullivan will be the head coach of the Conquistadors E-sports team. Sullivan plans to field teams for five different video game titles: Maden '21, FIFA '21, League of Legends, Rocket League, Smite, Splatoon, and Super Smash Bros.
"We've got a lot of students who are not engaged with anything except just coming to school," Sullivan said. "A lot of them are going home and playing video games. Why not get them engaged with school spirit and being part of a team with what they love to do?"
The E-sports team will be having tryouts Friday and Saturday. The school is also waiving all fees for students to join the team. Normally, each team member would need to pay $62 in fees, but the school is taking care of it for at least this first year, Sullivan said.
The school is going to pay approximately $2,100 plus the cost of any equipment needed. The games are played on PC, Nintendo Switch, and PlayStation4.
E-sports organization PlayVS will handle scheduling and some of the other things it takes to get a team going. The Olive Branch teams plan to play Tuesdays, Wednesdays, and Thursdays each week against other Mississippi high schools who have picked up on the popularity of E-sports.
The team will not travel like a traditional sport would. Instead, they will play all of their games from the high school. Sullivan said that she isn't expecting any spectators yet. She said they're focusing on getting things up and running for the fall season, but could potentially have an audience for the spring season.
"We're also learning that there's a lot of college teams that are recruiting players for E-sports," Sullivan said. "It's reaching out to those non-traditional athletes that work their minds more so. It's exciting!"
Sullivan mentioned that there are also some scholarship opportunities for E-sports players.
"I think E-sports is going to continue to grow because we have lots and lots of gamers out there," Sullivan said. "It's here to stay. It's not going to rival football, but it's going to be an avenue for your non-traditional athletes."
Sullivan expects there to be 33 members on the E-sports team. One team hopeful is junior Matthew Looney. Looney said he's excited that his school is picking up E-sports.
"That's all I'm really doing when I'm at the house," Looney said. "I signed up for a handful of games. Everyone plays games. If they have a chance to do it more and more, I'm sure they'd like that."